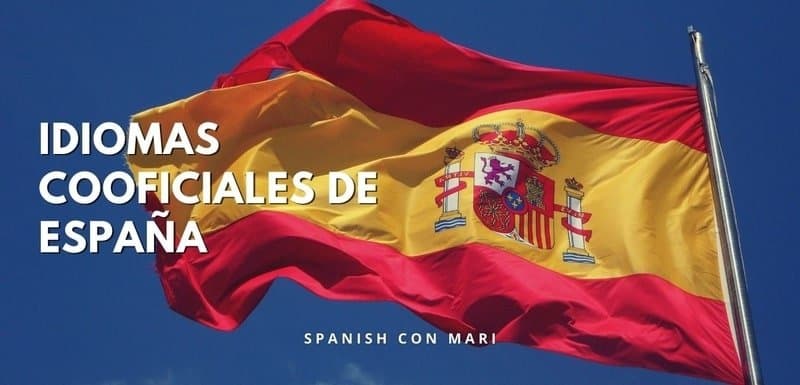 Learn about the co-official languages in Spain
Have you visited in Spain places like Barcelona, Mallorca or San Sebastian? You may have noticed that they have languages other than Spanish.
Spanish or Castilian is the official language throughout Spain. But some autonomous communities have another official language. Therefore, bilingualism is normal for Spaniards living in these communities.
These languages would be co-official in Spain and I am going to tell you about each one, starting with Catalan.
1. Catalán
Catalan is a descendant of Latin, which is part of the Western Romance languages such as French, Spanish or Portuguese.
In Spain Catalan is spoken in Catalonia and the Balearic Islands and outside of Spain in Andorra and in the Italian city of Alghero.
In total, Catalan is spoken by more than 7 million people.
2. Valenciano
Valencian is spoken in the Valencian community. There are some who define it as their own language and others as a dialect or a variant of Catalan and it is spoken by around 2 million people.
3. Gallego
Galician is also a Romance language that is closely related to Portuguese and is the language of the autonomous community of Galicia. However, it is spoken more in towns with less than 10,000 inhabitants and in cities like La Coruña, Vigo, Santiago de Compostela and Pontevedra, Spanish is spoken more. In total, Galician is spoken by approximately 3 million people.
4. Euskera
And finally, we have Basque language. Euskera seems to me to be a super curious language because it is not related with any other, it is an isolated language and its origin is unknown.
It is spoken in the Basque country (País Vasco), the Basque country is in the north of Spain and its main cities are Bilbao and San Sebastián. Furthermore, Basque is also co-official in part of Navarra and more than 1 million people speak it.
Listen to this episode in SPANISH
With so many co-official languages in Spain, now you might have a question: is it possible to go to Spain speaking only Spanish? Yes, of course it is possible, as I have said before, Spanish is the official language throughout the country, therefore everyone speaks it.