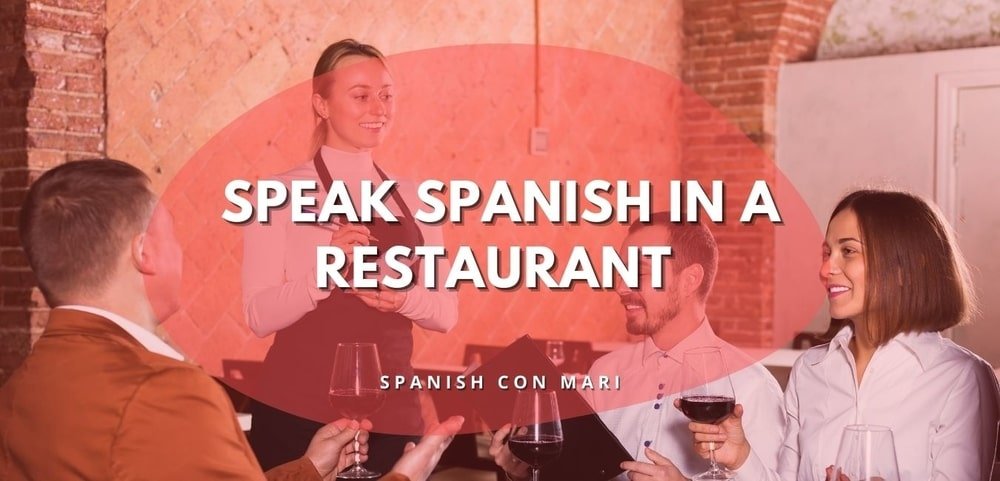 If your server comes up to you and asks something like "¿Qué vais a tomar?", what would you answer?
Have you ever found yourself in the situation where when you travel or live in a Spanish-speaking country you go to restaurants, cafes and bars and you notice that not everyone speaks English? Well, now you have to defend yourself by speaking Spanish.
Ordering food in a Spanish-speaking country such as Spain is as easy as remembering a few set phrases, understanding the menu and remembering to be courteous to your server.
I often come across the situation where my students ask me how to say "I would like" "Can I have …?" in Spanish to order something in a bar or restaurant. So I decided to make a free document with phrases, vocabulary, and recommendations about ordering food and drinks at restaurants that may be useful for you.
---
Do You Want to Learn How To Order in a Restaurant in Spanish?
With this material that I have made especially for you, you will learn:
How to make a reservation.
How to ask for a table.
The menu in countries like Spain.
The doneness of the steak.
Vocabulary and much MORE!
Click The Button Below And Get Instant Access To Your Gift!
---
Watch My "How To Order Drinks in Spanish" Video!
In the Spanish lesson 'Order drinks at a bar' available on my YouTube channel, I share with you good manners in Spanish, the amazing Colombian coffee, how to say juice in Spain, the origin of the cafe americano, the types of wine, payment methods and MORE!
Hope you enjoy it and learn a lot!