The Hispanic Heritage Month in the United States
LISTEN TO MY PODCAST
Now available on the following platforms
The United States is one of the most important and powerful countries in the world. Undoubtedly, it's very influential, but at the same time it has been influenced by other cultures, which has generated African-American, Asian Pacific American, Irish-American, Jewish American and Hispanic American cultures.
Each of these cultures has its commemorative month in the United States, but since we are interested in the Spanish language and Hispanic culture, we are going to learn about National Hispanic Heritage Month, in Spanish: El Mes Nacional de la Herencia Hispana.
On September 14, President Donald Trump proclaimed National Hispanic Heritage Month, in which he cited the following
"Hispanic Americans are the largest minority group in the United States today, and generations of Hispanic Americans have consistently helped our country is strong and prosperous. They serve in our military and protect us as members of law enforcement. In fact, Hispanic Americans make up half of our Border Patrol agents. The Hispanic American community has left an indelible mark on our government, culture and economy."

– Donald Trump
What is Hispanic Heritage Month?
This month honors the more than 60 million people of Hispanic origin in the United States who have contributed and influenced the history, culture and society of the country.
When is Hispanic Heritage Month?
Hispanic Heritage Month is celebrated from September 15 to October 15.
Why on these dates?
It is celebrated these days because on September 15 the independence of Costa Rica, El Salvador, Guatemala, Honduras and Nicaragua is also celebrated. In addition, on September 16 the independence of Mexico is celebrated and on the 18th the independence of Chile.
Since when is it celebrated?
Hispanic Heritage has been celebrated for more than 50 years. But it first began as Hispanic Heritage Week, proclaimed by President Lyndon B. Johnson in 1968, and then became an entire MONTH by President Ronald Reagan in 1989.
What activities are done in this month?
A multitude of special programs, events and exhibits are held. The US Army also commemorates the remarkable contributions that Hispanics have made in building and defending the nation.
Influential Hispanic Americans
The influence of Hispanic culture is reflected in every element of American life, from politics, education, music, television, and even food. For this reason, we are going to name some of the most influential Hispanic Americans:
Ellen Ochoa
Astronaut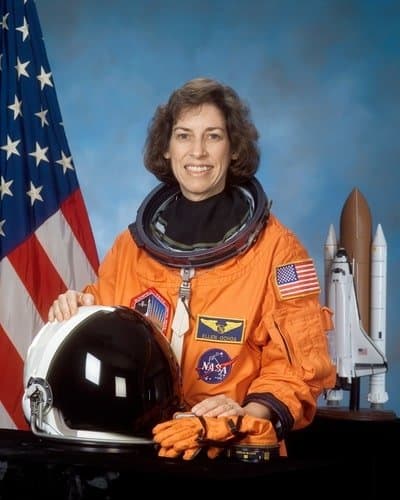 Ellen Ochoa was the first Hispanic woman in space in 1993 and later became the director of the Johnson Space Center in Houston Texas.
Antonia Novello
Doctor
She was the first woman and the first Hispanic to hold the position of Surgeon General of the United States, a position she held from 1990 to 1993.
Roberto Clemente
Baseball player
Roberto paved the way for Hispanic Americans in the Major Leagues and became the first Latin American to win the World Series in 1960.
Jennifer Lopez
Singer and actress
In the entertainment world, one of the most influential figures today is Jennifer Lopez, one of the most notable Hispanic Americans in the film and music industry.
Marco Rubio
Politician
In current politics, Senator Marco Rubio is a prominent member of the Republican Party.
Tell me…
This year President Donald Trump called on public officials, educators, librarians and all Americans to observe this month with appropriate ceremonies, activities and programs.
So, If you are in the United States what activities have taken place in your school or community to celebrate this month? Let me know in the comments!!