Malaga
Málaga is the capital of the homonymous province and it's located in the south of Spain, in the autonomous community of Andalusia. It is a tourist city, since it has an excellent weather throughout the year. When you visit it you can see the footprint of the Romans and Muslims who passed through the city before the conquest of the Catholic King and Queen in 1487.
Málaga es la capital de la provincia homónima y está ubicada en el sur de España, en la comunidad autónoma de Andalucía. Es una ciudad turística, ya que cuenta con un clima excelente durante todo el año. Cuando la visitas puedes ver la huella de los romanos y los musulmanes que pasaron por la ciudad antes de la conquista de los Reyes Católicos en 1487.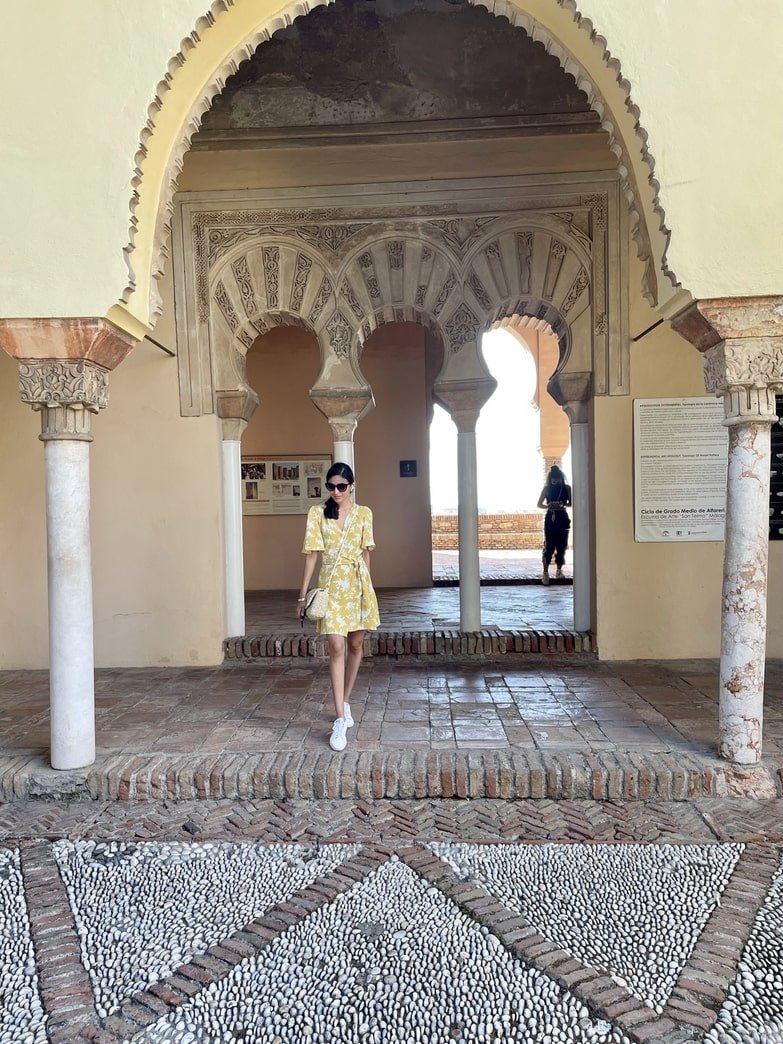 1. La Alcazaba y el Castillo de Gibralfaro
The Alcazaba is a palace-fortress built by the Muslims in the 11th century, its interior is full of patios, gardens, arches and water in constant circulation. The Gibralfaro Castle was made to protect the Alcazaba, if you go up to it you can enjoy panoramic views of the city of Malaga.
La Alcazaba es un palacio-fortaleza construido por los musulmanes en el siglo XI, su interior está lleno de patios, jardines, arcos y agua en constante circulación. El Castillo de Gibralfaro fue hecho para proteger la Alcazaba, si subes hasta él podrás disfrutar de vistas panorámicas de la ciudad de Málaga.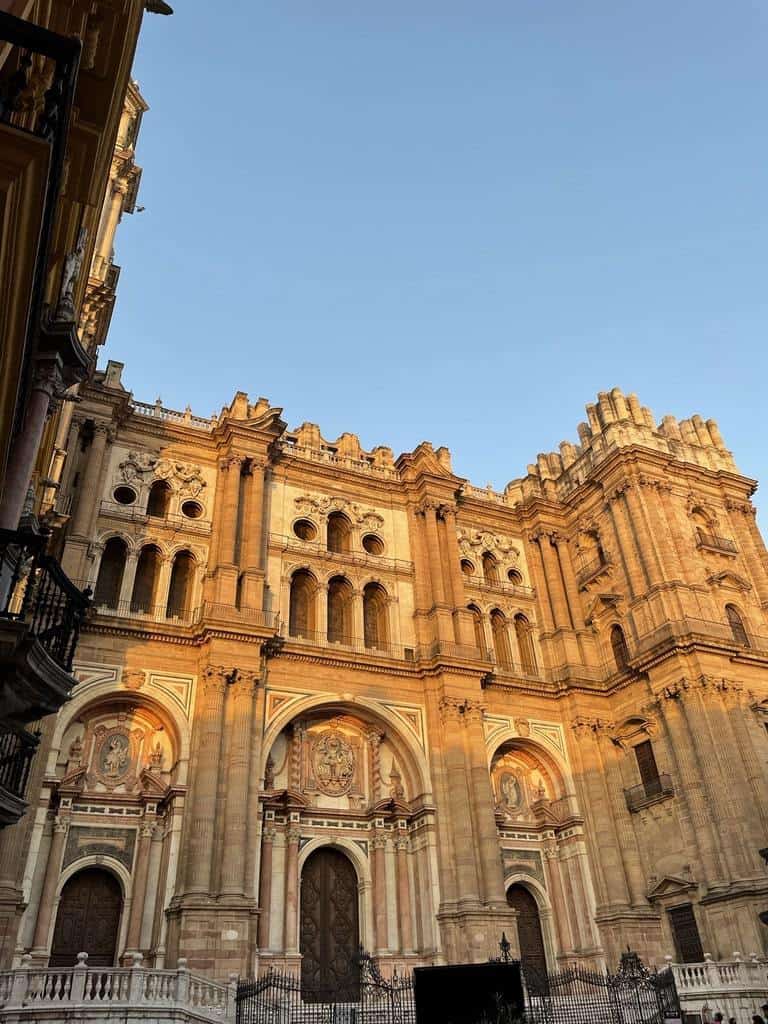 2. La Catedral de Málaga, "La Manquita"
Cathedrals in Spain have great historical, religious and architectural value. Malaga Cathedral is a Renaissance jewel of Andalusia. Something curious is that the people of Malaga call it "La Manquita" because one of its towers was never finished, leaving it incomplete.
Las catedrales en España poseen un gran valor histórico, religioso y arquitectónico. La Catedral de Málaga es una joya renacentista de Andalucía. Algo curioso es que los malagueños la llaman "La Manquita" porque nunca se terminó una de sus torres, quedando incompleta.
3. El Museo Picasso Málaga
Pablo Picasso, the famous painter and one of the creators of Cubism, was born in Malaga. You can visit his birthplace and also his museum to see some of his works.
Pablo Picasso, el famoso pintor y uno de los creadores del cubismo, nació en Málaga. Puedes visitar su casa natal y también su museo para ver algunas de sus obras.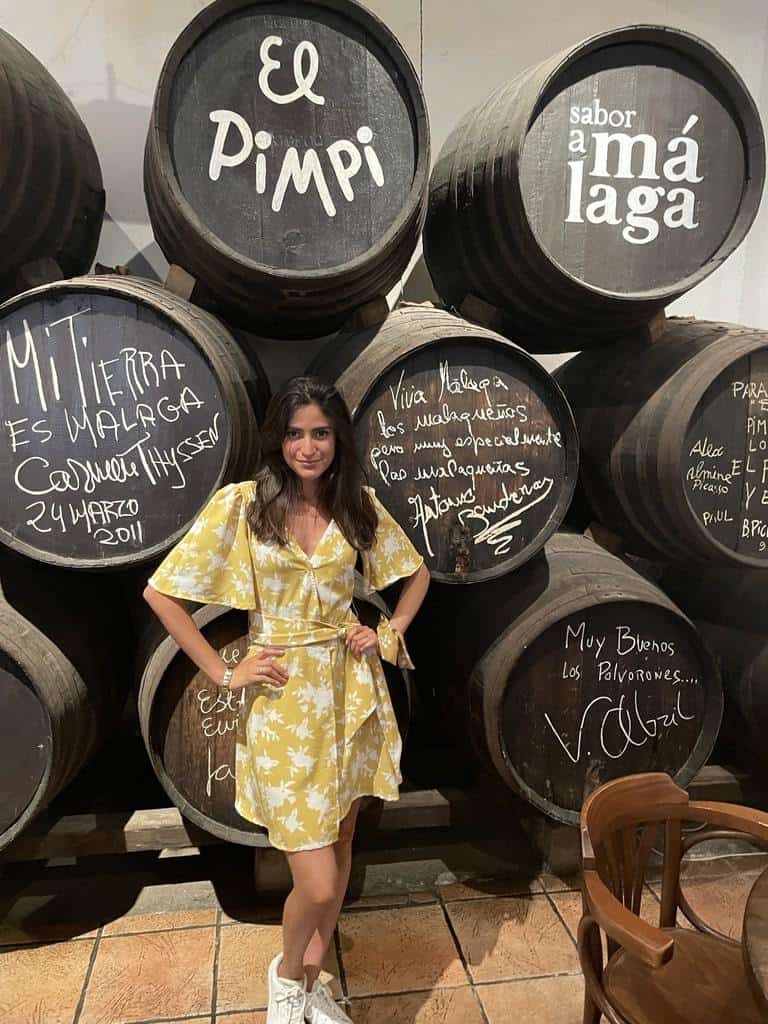 4. Comer
The food in Malaga is delicious, you can enjoy different fried fish and squid, salmorejo, pork cheeks, Malaga salad and much more in the different bars and restaurants in the city center, such as Casa Lola. But, without a doubt, an emblematic place is El Pimpi, a winery to enjoy local gastronomy and Malaga wines with a very Andalusian atmosphere.
La comida en Málaga es deliciosa, puedes disfrutar de diferentes pescaditos y calamares fritos, salmorejo, carrillada de cerdo, ensaladilla malagueña y muchísimo más en los diferentes bares y restaurantes del centro de la ciudad como por ejemplo, en Casa Lola. Pero, sin duda alguna, un lugar emblemático es El Pimpi, una bodega para disfrutar de la gastronomía local y los vinos malagueños con un ambiente muy andaluz.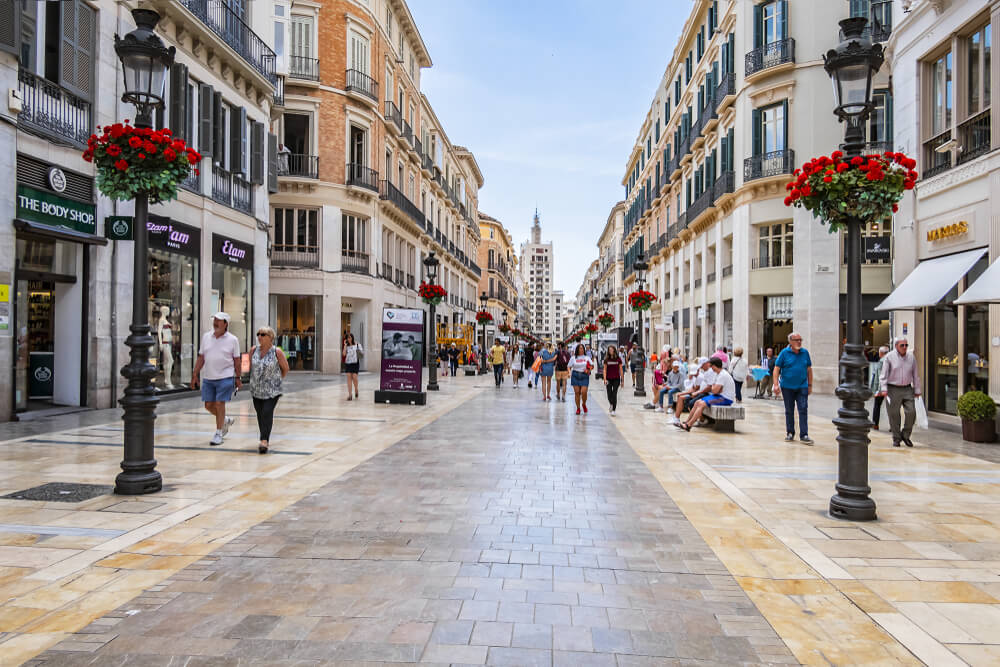 5. Calle Marques de Larios
Marqués de Larios street is the most emblematic street in the city, a constantly moving street full of shops. It is in the center of the city, so you will surely walk around.
La calle Marqués de Larios es la calle más emblemática de la ciudad, una calle en constante movimiento llena de comercios. Está en el centro de la ciudad, así que seguro caminarás por ahí.
6. El Muelle Uno
Muelle Uno is one of the newest spaces in the city that is trendy, full of entertainment venues and restaurants.
El Muelle Uno es uno de los espacios nuevos de la ciudad que está de moda, lleno de locales de ocio y restaurantes.